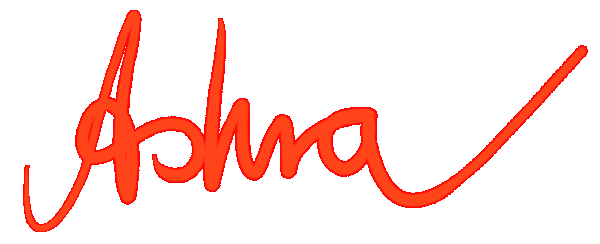 Fire Show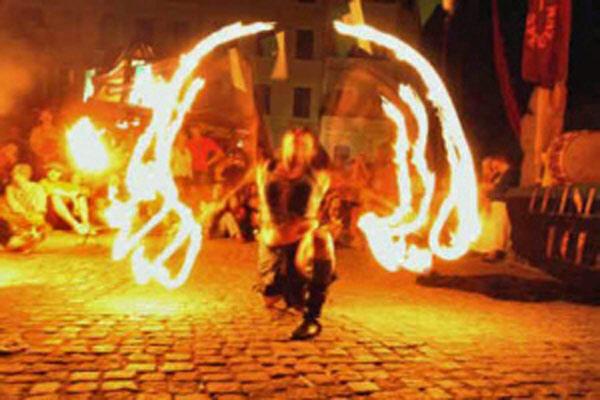 *Breathtaking fire show for in and outdoors
The eternal magic of light born from the dance of fire,
mystic dancing grace, flames blazing to the heavens,
led along the body and swallowed with ease,
large and small burning surfaces compose a magical unity of fire and dance.
Swinging torches and flaming sticks create glowing images in the night.
Body moving spinning fireballs conjure the fascination of fire.
The highlight of this fascinating experience of light and shadow comes as the flaming ropes spin large circles of fire.
* l will gladly incorporate costumes and music to suit your event!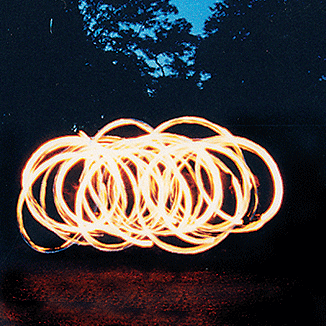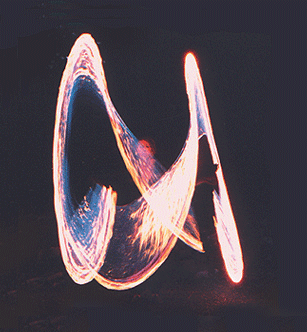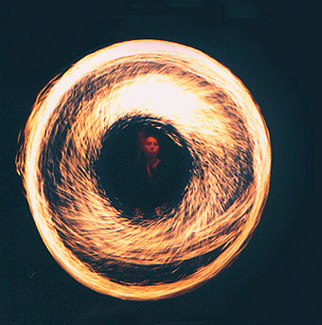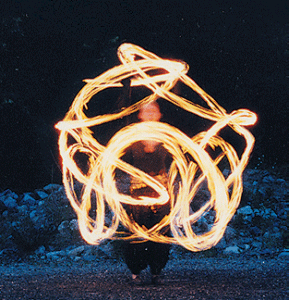 You can buy anything these days, why not give someone the gift of performance?
My professional fire show is an experience

you and your guests will never forget!
Looking for a special gift for an engagement, wedding, anniversary?
What says it better than two flaming hearts?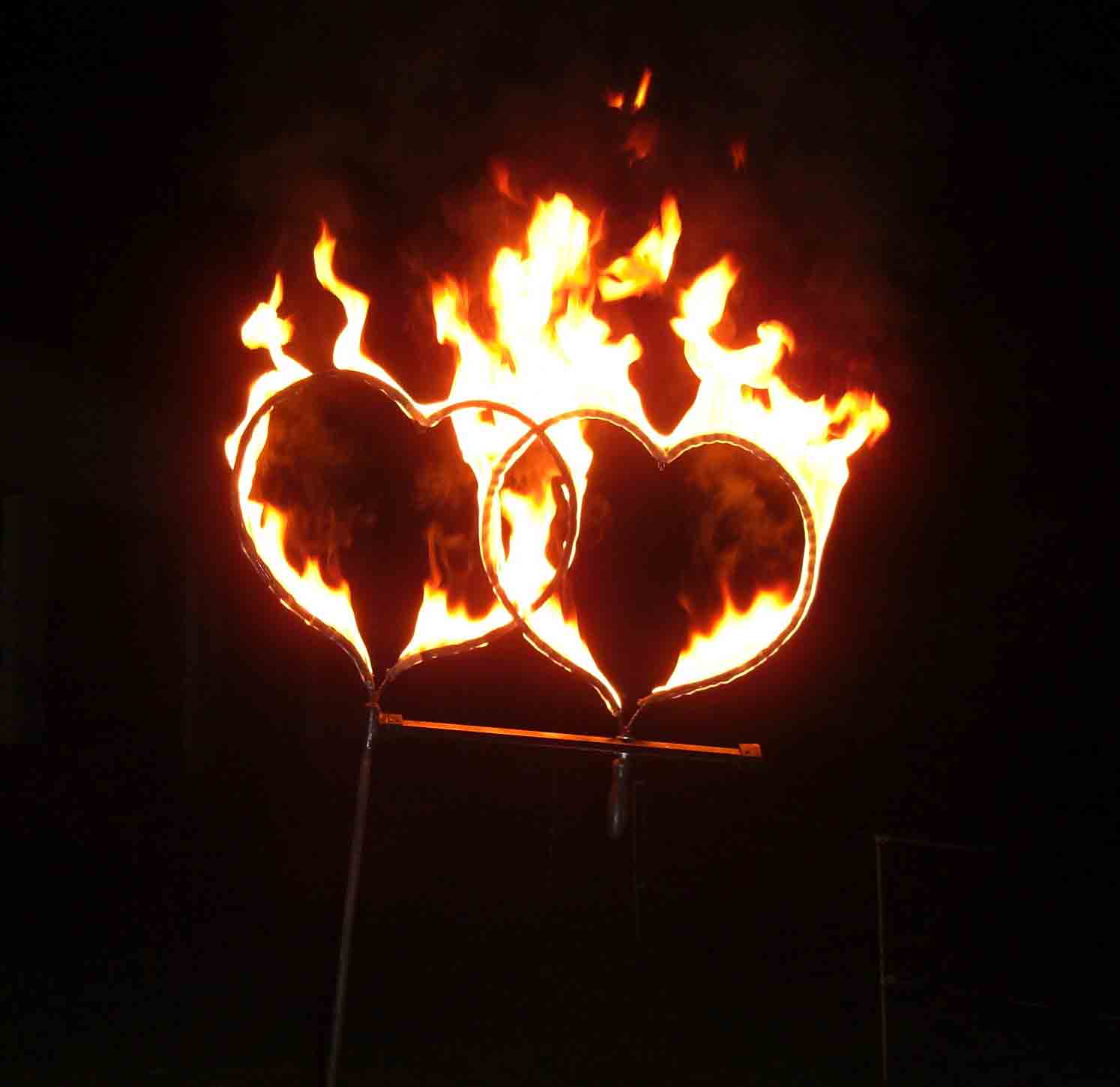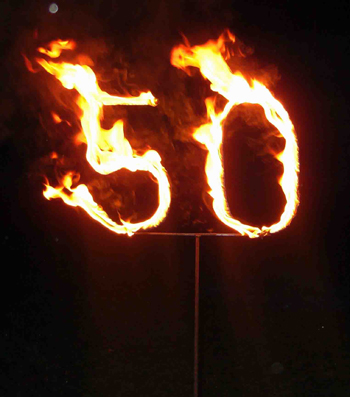 The flaming hearts come together creating a burning unity.
A flaming number for your anniversary or birthday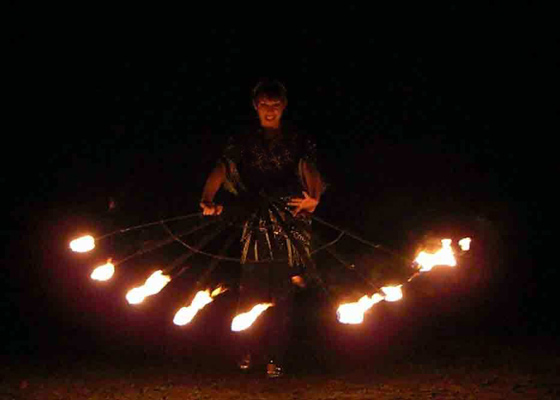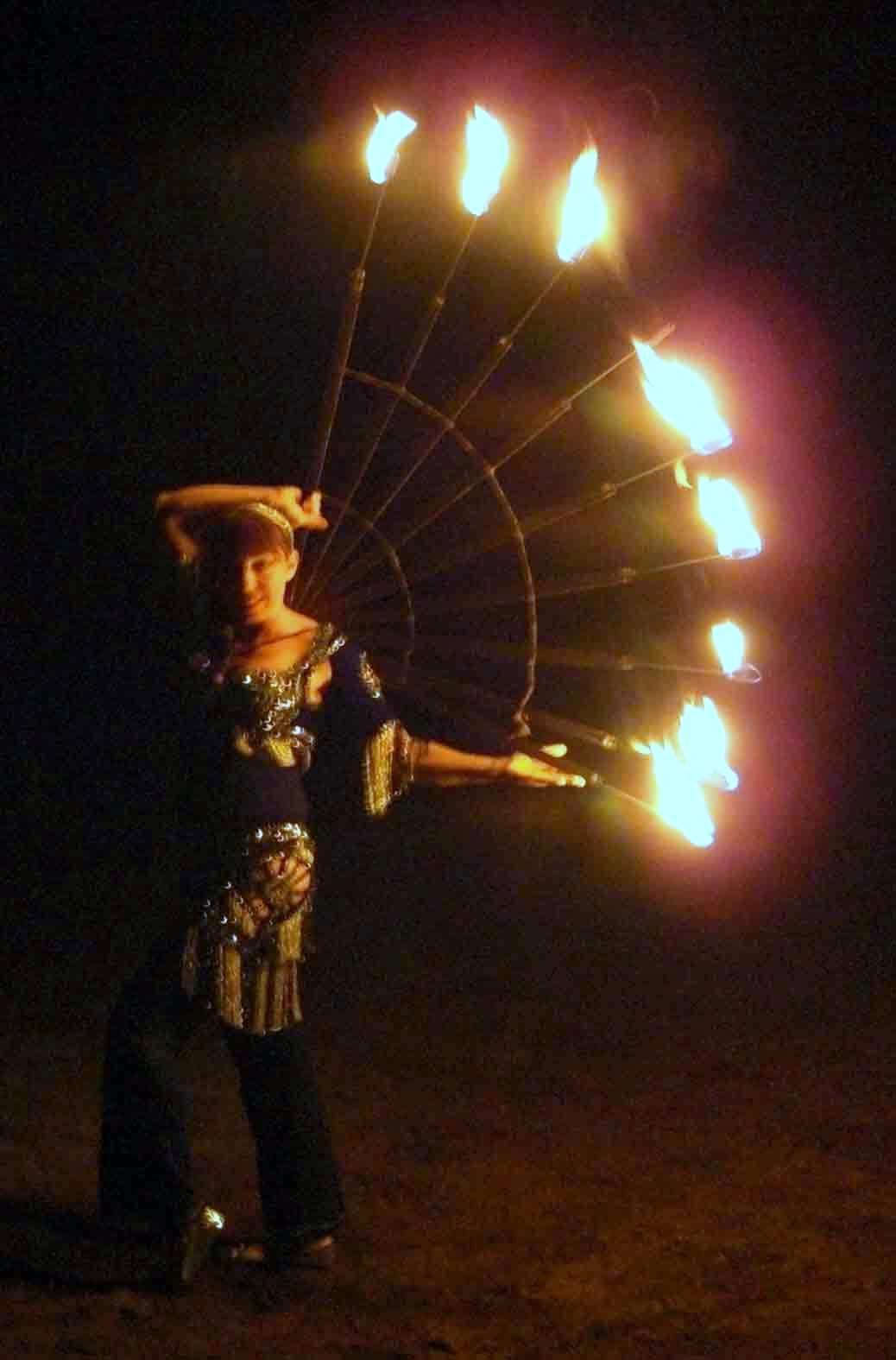 *
Fire-show: fire-eating, body fire, fire fans, swinging, stick, pois, ropes, approx. 20min